Warehouse Storage Solutions Cheap
Vietnam moving is a great warehouse storage in Vietnam with cheap expense, the vast warehouses are in Ho Chi Minh city, All warehouses are clean, safe and effective. Each warehouse in our system is enhanced security and safety for 24/24.
+ You are individual households, alien corporations who looking for the great warehouse storage?
+ You have searched many sources of information from different companies but you are not satisfied? Isn't it?
+ You want to find a good service, high quality with reasonable price?
We can help to provide suitable, fast and convenient warehouse service since now.
The Cost of warehouse service is increasing. You are reducing your profit in warehouse services expense. Shortage of specialize Human resource in charge of storage. The cheap warehouse service make you will feel unsafe. Your goods can be damaged or broken
You are stocking how to deal with this problem and need to find a way out immediately?
Thus, the only way is that you should find out a good Warehouse service, with cheap price and professional environment? Don't worry. We can help you with Vietnam Moving.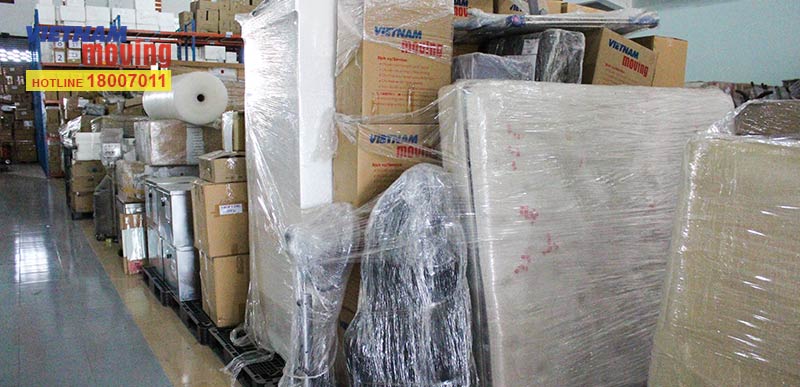 Vietnam Moving provide:
+ The vast warehouses are in Ho Chi Minh city, Hanoi and the whole country.
+ All warehouses are clean, safe and effective.
+ Your goods are always perfectly storage by our professional staffs. They will check them every day.
+ Each warehouse in our system is enhanced security and safety for 24/24
Cheap storage solution for your store
Vietnam moving is a great warehouse storage in Vietnam with cheap expense. With experiences of this filed. Therefore, after 5 years put into operation storage service, Vietnam Moving is not only aiming at solving the need of customers, the company constantly upgrading and improving the quality of service according to standards,we commit to provide you the most convenient service for all your goods in the logistics supply chain. Large investment for our warehouse systems which has been achieved with modern equipment installed. In addition, we have built the process of controlling and managing the records which combine the most scientific and easiest ways.
What service do we have?
Short term storage
Short-term is a great solution for you when you are moving your house or go abroad in a short time. You can pack your private goods and your family goods in boxes and packages carefully then all you need to do is call to our warehouse service and give your address. Vietnam Moving's staffs are always willing to arrive quickly and exactly to help storing yours in safety warehouse.
Long-term storage
If you are migrants and you want to save something before you go. All large furniture such as antique furniture, personal records, works of art, property must also be packaged carefully and stored safely Vietnam Moving Company will support you to pack, move them properly in long term.
Local storage
This is a warehouse service in Vietnam become more popularity and widely in recent years. For instant, you have some unused furniture, and you don't have space for it at your home or company. You absolutely can select Local storage to solve this problem.
Store abroad
You and your family are moving abroad, you have some goods, furniture,… you need to keep them but you don't have a place for them? You are renting until you find the right place to settle. In that case, you can believe Vietnam Moving. Our staff of moving experts will provide all the specialized technical support to meet your specific needs. Your goods will be packed at your location in special containers and boxes and, accordingly, delivered to our storage units, thus reducing handling time and avoiding possible accidents during transportation. Therefore, we can store your items safely and quickly until you want to receive them.
When using Vietnam Moving Warehouse you will receive:
+ The great quality service with the cost is cheap. It is also the key advantage to in the enterprise is in cost savings.
+ Warehouses located in large area, are always help you any where and any time.
+ All warehouses in our systems have been achieved with modern equipment installed to provide the best quality when you have demands of storing goods, machines.
+ Mitigate risks in disaster recovery, provide long-term retention for goods and enhance both business continuity and availability or personal need.
+ Enthusiastic support from our professional staff.
+ Immediately when we receive your requests, we will send staff to arrange and help you from A to Z.
+ Have a solid, long-term supplier.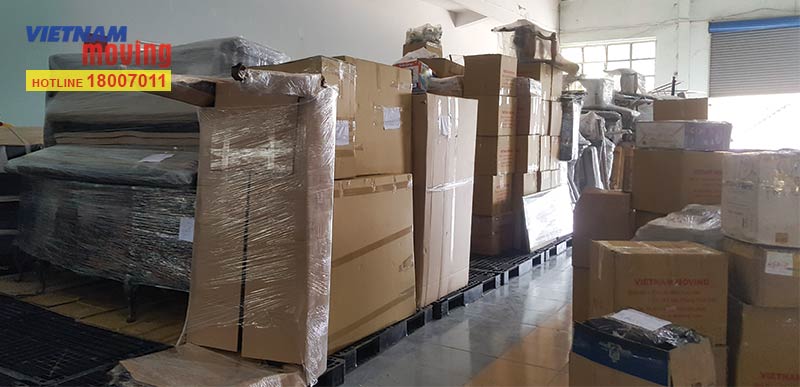 Vietnam Moving always tries to change and develop to serve the best service - fast - most reasonable cost to Customer. Whether it's short or long term storage, our storage options are so flexible. Our dedication to the highest standards for quality services will be attested by providing a safe, easy, quick and stress free storage and relocation.
Right now, please contact the Vietnam Moving Warehousing Service Company to get timely support and absolutely safe for your furniture!
For more information, please contact:
Vietnam Moving Co.,Ltd.
Ho Chi Minh Head Office
Tel: +84 090 924 0809 - 0902 823 212
Email: info@vietnammoving.com
Add: 36 Street No. 1, Trung Son Residence Area, Binh Hung Commune, Binh Chanh District, HCMC