Safe and professional storage service solution in Ho Chi Minh City
Storage of documents and records to the goods, storage of all necessary equipment will become safe, simple and professional storage services only in Vietnam Moving.
Why do you need storage services?
The current situation of many offices, companies and enterprises is that there are a lot of documents, records, goods and things to store but the area and economic conditions are not allowed to make the warehouse storage themselves.
With the rapid development of information technology, many businesses choose to store data on a computer, but what can they do with the documents to use with the original text or the bulk goods or unused items of the office? What you need right now is a professional storage service from a reputable company to solve all these above problems simply and economically.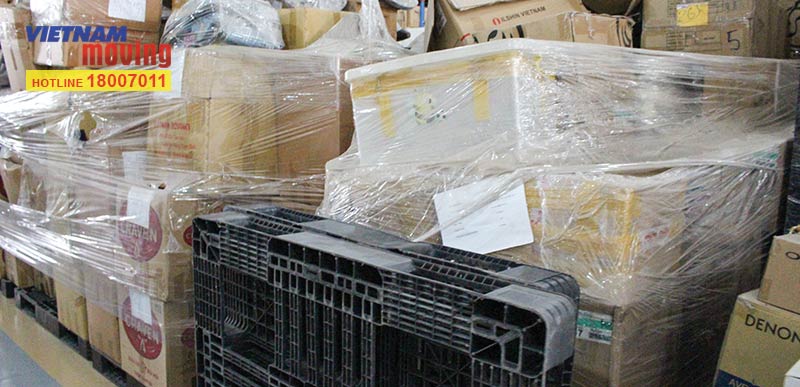 According to the regulations of the current law of the State of Vietnam, legal agencies and businesses must store and preserve all invoices, documents and books from 5 to 20 years. There is a hard problem that all companies and businesses meet is that space is too small to store all documents, records; warehouses not qualified for long-term storage, if the company intends to construct or rebuild or add standards to warehouse is extremely expensive. The documents storage services of Vietnam Moving have been created to solve this problem for the customers.
Or for businesses with a large volume of goods, large payload to use or store but storage system is not enough space, warehouses do not meet the technical standards. All of these problems are the reasons why storage becomes a concern and a headache of many companies and businesses nowadays. Vietnam Moving officially put the warehouse service into the professional operation in rental warehouse services.
Vietnam Moving's storage services
Our service brings many storage arrays such as: renting warehouse for records and documents; leasing warehouse for storage of goods...
Vietnam Moving warehouses of up to 10,000 m2, located in the convenient transportation and be built according to the most modern and professional international standard at the present. The general surface of the ground can withstand heavy payload, clean, high and designed a secure fence protection and strict security system.
We got durable warehouses which made of anti-rust material with high roof, airy windows, modern lighting system and full ventilation. In addition, the fire protection system is well equipped. More than that, the warehouses also has a flexible design, easy control of available stock with wide access lane, and container trucks can deliver goods to the door.
Our warehouse storage include:
- Warehouse renting service, warehouse service
- Documents and records storage service
- Services of delivery and receive of imported and exported goods through customs warehouses
- Service of keeping hollow containers for carriers
And some of the other storage services of needed items upon to the request from customers.
The guarantees which Vietnam Moving's storage services provide
- Application of modern technology into the system of storage, the process of storing, sorting, arranging and preserving is professional and scientific. Strict adherence to regulations of preservation of documents and goods.
- Manage all risks, prevent any theft and breaking in; protect all the documents well against all environmental factors such as natural disaster, termite ...
- Absolute security, 24/24 security guard, security camera system and strict security system
- Unlimited hours of work, flexible time of sending and storage of documents, goods in place.
- The most affordable price on the market at the present.
- Well-trained, experienced, flexible, careful and efficient staffs.
With the strength of a world-class warehouse system and professional management processes, Vietnam Moving is truly a reliable address to help businesses, stores and individuals solve all storage problems. From the study of the needs of the customers, with so many years of experience in the leading transportation and storage industry in Ho Chi Minh City, Vietnam Moving is proud to introduce to you the storage services of us by the guaranteed and most prestigious commitment.
Vietnam Moving is a prestigious company with the professional storage services which meets the need of so many companies all around the world. Vietnam Moving not only brings you a high quality but also the cheapest service.
After all, if you think the storage services that Vietnam Moving provides is exactly what you are looking for, so do not let grass grow under your feet, pick up your phone and make a call to Vietnam Moving hotline. Our enthusiastic courteous and honest staffs will answer all of your questions about your storage process. We always commit to bring you the safest, fastest with the lowest cost warehouse storage service.
After all, do net let this problem makes you worried. Let us help you to solve completely your storage from A to Z in the simplest way!
Vietnam Moving Co.,Ltd.
Ho Chi Minh Head Office
Tel: +84 90 924 0809 - 0902 823 212
Email: info@vietnammoving.com
Add: 36 Street No. 1, Trung Son Residence Area, Binh Hung Commune, Binh Chanh District, HCMC