10 reasons why you should choose the service of Vietnam Moving
Currently, there are so many moving house, office and transportation services ... but Vietnam Moving is always preferred over. Do you know 10 reasons why you should choose the service of Vietnam Moving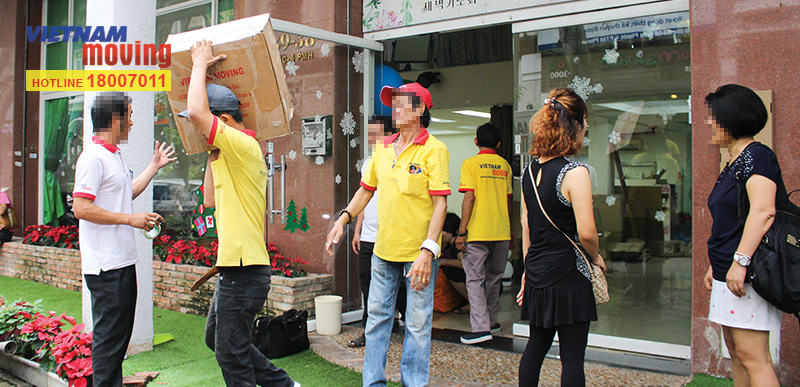 Serve customers with dedicated, thoughtful attitude
Nowhere else can you see the enthusiasm of staffs like Vietnam Moving. With a sense of responsibility, when you arrive at the new location, the staff will help you bring your belongings to your house or your office, arrange and install them according to your specifications and requirements. Not only that, the company is ready to consult the layout of feng shui furniture to help customers meet all advantages.
All you need to do is telling us your wishes and expectations, and then, our staffs will meet all of those requirements.
The efficiency of work is high
"Time is priceless", for that reason, the time is always the issue that Vietnam Moving focus on the implementation of truck-taxi services or providing means of transshipment services to customers. Imagine when you move your house yourself, how much time will you have to spend? Surely you have to spend 3 to 4 days, sometimes a whole week to get it done. Meanwhile, the moving staff of Vietnam Moving only takes half a day or a day to complete the transportation for you. Is it great?
When shipping goods, as well as supplies to a transit place at a certain period of time, the assurance of time will make your transit as well as the exchange of your goods smooth and convenient.
When you use an unprofessional relocation service and the work is not effective, you will have to take time to do it again. Come to Vietnam Moving, you just need to supervise our staff to work, you do not have to do anything. We will do all for you, you just need to focus on the more important things.
During the house or the office moving process, the company will have the team captain always closely supervised staff so that no unfortunate mistakes can occur with your property.
Diversified services, many alternatives for customers
Vietnam Moving meets the needs of moving home or moving office packaging of customers nationwide, inter-provincial, north-south; meet urgent requirements in terms of time; transportation of bulky goods or in narrow and difficult terrain. Particularly, there will be incentives for young couples with young children have to move frequently, students or philanthropic organizations.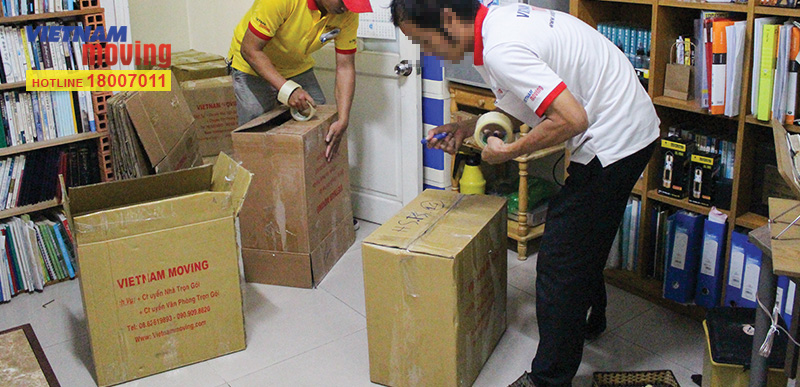 The package service provides every solution, including storage service for businesses. Wide warehouse system with international standard and strict storage process will solve all problems of warehouse issues for customers.
Prestigious, guaranteed and top quality services
We carry the mission of bringing our customers the best service as possible. Vietnam Moving is the leading moving service provider in Ho Chi Minh City and has also been present in Hanoi. With more than 10 years of development and brand building, we have learned many valuable experiences as well as insight into the hearts and wishes of our customers.
If you use our services, you will be signed a clear contract with the terms in favor of both.
Professional team of staffs
Our staffs are trained with professional style and enthusiastic, dedicated attitude to customers. Especially they have the ability to improvise, process and install complex technical machinery, move smoothly in difficult terrain. We train our staff not only from professional to behavior but also communicate with customers.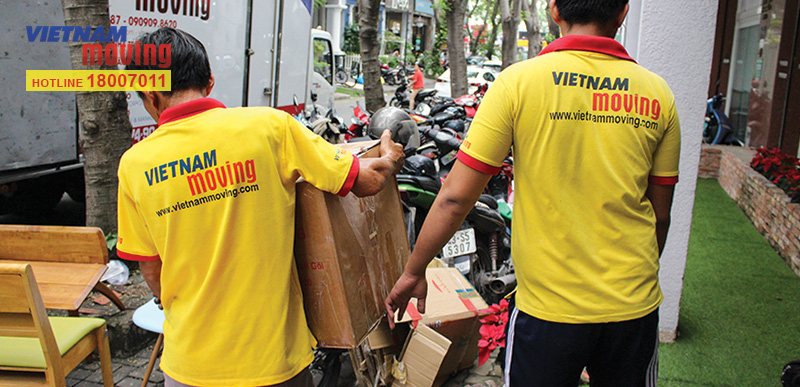 It can be said that the development of Vietnam Moving as it is today, has to thanks largely to the staffs. Come to Vietnam Moving, you will be dedicated serve with our friendliness and openness. We always enthusiastically serve and consult customers.
Professional and scientific workflow
We always work on time to save time for our customers. Our employees are divided into teams, working professionally and avoiding controversy at work.
The professionalism demonstrates through safe driving skills and honesty in the inventory of the quantity of goods before and after transshipment, ensuring not only the safety of goods or belongings but also the amount of goods that customers shipped.
Vietnam Moving always works step by step so that every customer gets the most complete service. You will be consulted before using the service to know more about our home moving service. Next, we will send staffs to survey, carry out cleaning and moving house for you.
Service contract and property insurance
If you agree to contract by date and time agreed, the staff will come to dismantle, sort and package thoroughly. All items from big to small are covered carefully. Your furniture will be relocated gently to the truck, properly arranged to ensure no cramming and affecting the goods. Then, staff will record and confirm with the customer before moving to another location.
Perform fast - on schedule, without causing damage to property
Just make a call to +84 0909240809 or phone number 18007011 mentioned request, the company will send a person to examine the furniture, and then calculate the distance moved, and then give the customer advices and quotation entire cost to refer. The punctual agility of the company's staff will not affect your day-to-day work or plans.
The safety is always the concern and interest factor of customers in the process of selecting and using the moving service. Understanding the desire of customers to find the services of transportation as needed, Vietnam Moving meets the wishes of customers, thanks to the dedicated staffs with an extremely scientifical and professional work style.
The most affordable cost in the market
The cost of renting a package of home moving service or office moving service is something that all customers pay attention. Today, there are quite a lot of home moving services so the cost of the service is not too expensive. Vietnam Moving commits to provide customers with the most affordable and competitive price service.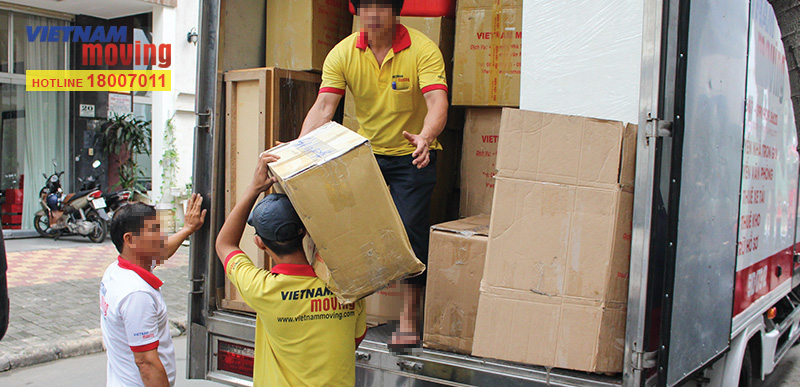 The company's package cost is not the cheapest, but certainly the most reasonable, affordable and absolutely no extra than the original quote. Packaging, carton boxes or other packaging materials such as ligaments and duct tape will be free of charge.
Be trusted by many large partners and customers
It is not surprising that Vietnam Moving has received the trust of so many customers like that. There are many big partners that have used the services of Vietnam Moving. That is the greatest achievement that Vietnam Moving has achieved through year. And we always feel proud about that.
It is no wonder that Vietnam Moving has been praised by the mass media such as Dantri, Tienphong, VnExpress, Thanhnien, and VTV.
Have you known the reasons why people choose Vietnam Moving service? If you want to know more, contact the Hotline +84 0909240809 to use the service as soon as possible!
For more information, please contact:
Vietnam Moving Co.,Ltd.
Ho Chi Minh Head Office
Tel: +84 0909240809 - 18007011
Email: info@vietnammoving.com
Add: 36 Street No. 1, Trung Son Residence Area, Binh Hung Commune, Binh Chanh District, HCMC